~ Bronwyn & Viv ~
Wedding Book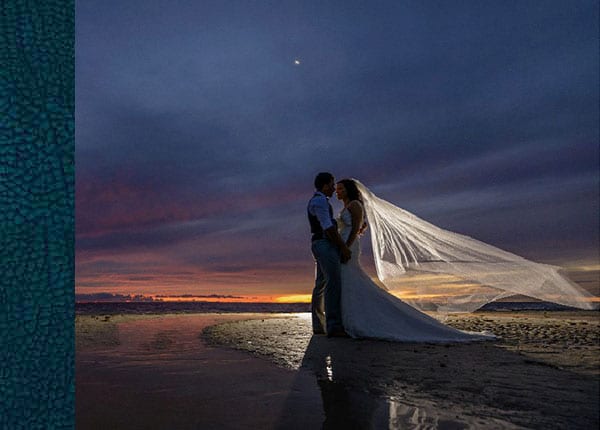 Bronwyn and Viv chose their favourite spot of WA as a backdrop for a wonderful destination wedding. On the the 16th May 2015, the ceremony was right down at the beach of Coral Bay and a little bit of cloud cover provided some nice filtered light when Bronwyn walked down the aisle with her dad.
After family shots and fun with their kids and the bridal party at the beach we had time to sneak away for some location shots and were treated with one of the most amazing sunsets I have ever had at a wedding. So we kept on shooting until there was hardly any daylight left and headed over to the reception which was set out amazingly in the marquee at the Ningaloo Reef Resort by Salt & Sands Event Hire and the resort staff. Prepared a same day slide show of some shots we got during the day for the couple and their guests to screen just before the end of reception which was pretty special for all of them.
Thanks a million for having me as your wedding photographer Bronwyn and Viv and letting me create with you, it was a pleasure! I wish you all the very best for your future.
Want to work with Sascha?
Sascha is available to photograph your destination wedding in EXMOUTH | CORAL BAY | NINGALOO REEF | WESTERN AUSTRALIA
Also travelling to weddings in Karratha, Broome, Carnarvon, Geraldton, Perth and overseas.